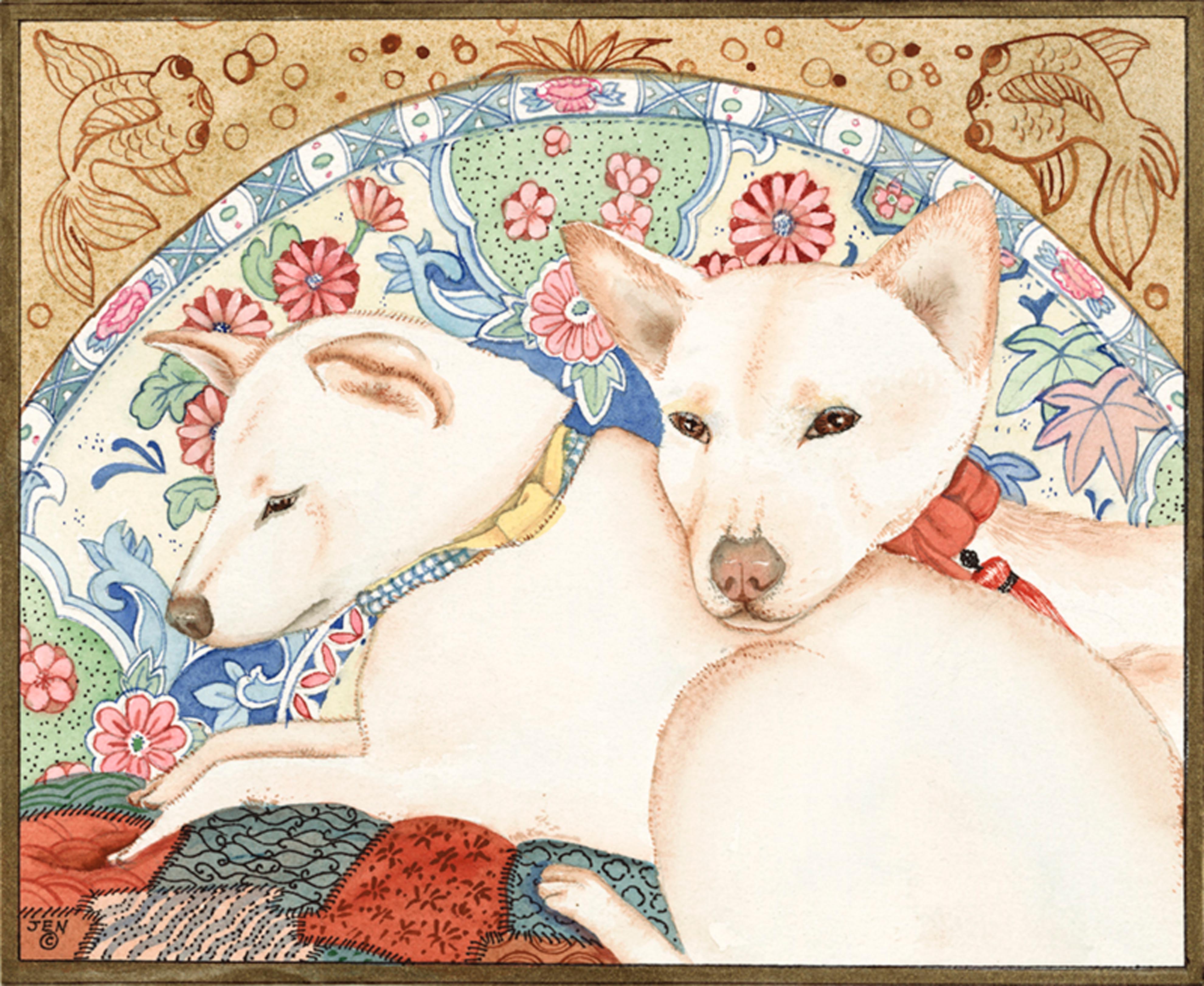 "

Soju and Shunbo

"

Open Edition.
Printed on

*Hahnemuhle

paper.
Prints have a white border and are hand signed.


My watercolor paintings have been reproduced as giclee prints. To find out more about the giclee printing process, please click the link titled "About Giclee Prints" from my home page.

Image size: 11
" x 9"
Paper size: 12" x 10"
Retail Price: 65.00


Shipping included to continental US. International orders and Hawaii add shipping.
A portion of the sale of this print "Soju and Shunbo" will be donated to the Jindoproject. For more information about this organization go to www.jindoproject.org




*Hahnemuhle is a German company which has been in the paper making business
for over 400 years. Founded in 1584, Hahnemuhle is among the mills with the richest
tradition of fine art paper making in Europe. Hahnemuhle paper is highly archival and
is known worldwide as a manufacturer of quality fine art papers.

Watercolor paintings by Jen (Jenny Janecek) are copyrighted and may not be reprinted without the written permission of the artist.
Privacy Statement: Your name and or personal information will not be sold, rented or shared with anyone.
California residents add 7.75% tax.